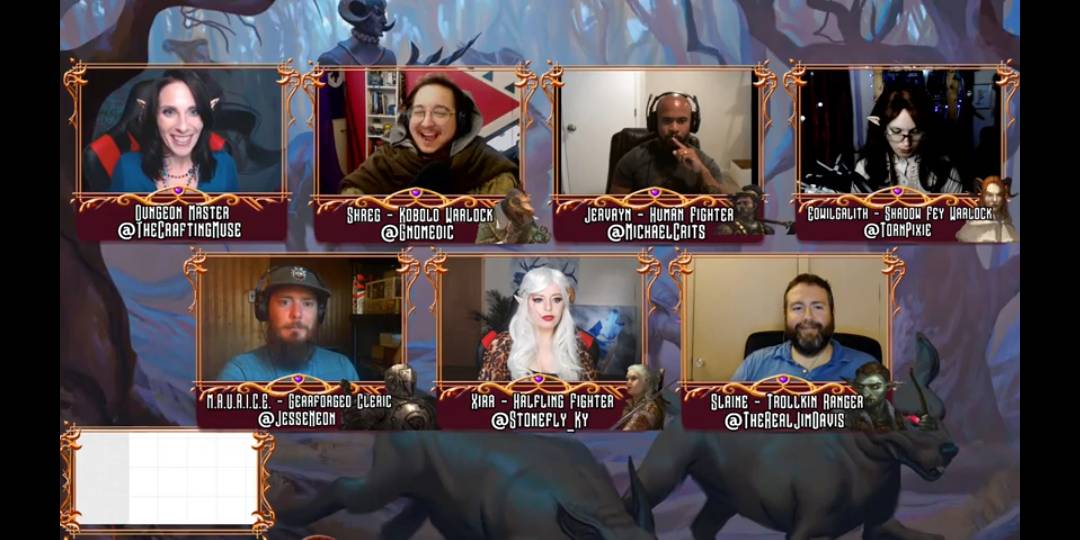 Are you going to PAX Unplugged? Do you want to meet the cast of Kobold Press's "The Last Heir" actual play D&D5E show?
Because those two can be one and the same!
The GM and cast of "The Last Heir" will be at the Kobold Press booth (#4039) at 5 pm on Saturday (Dec 7). Guests include Dan Dillon, Jim David, TornPixie, Jesse Neon, Stonefly Ky, Gnome, and Vee Mus'e.
In addition, Kobold Press will be running Midgard 5E demos with a brand-new adventure by Ben McFarland, based in the streets of Zobeck, using terrain specially created for us by Vee Mus'e.
See you there!