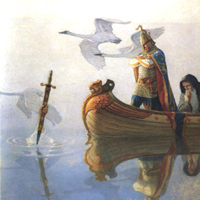 The latest free issue of the Kobold Courier has shipped to Kobold fans. You can sign up to get one (for free!), and get news on designers, project releases, links to KQ.com's free monsters and articles, discounts, gallery shows, sneak previews, and more. We send the Courier out roughly once a month, sometimes twice.
Did we mention it is 100% free? To sign up, just enter your email address in the black box on the left! You can unsubscribe at any time.
If you're already getting the Courier, what did you think? Love it or hate it, we'd like to know!