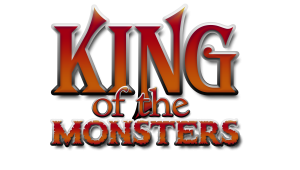 It is that time! Those of you who received the Kobold Courier newsletter this weekend already know who has earned the crown for King of the Monsters 3. But, for those who don't know yet, we have a winner!
Congratulations, Jobe, and thanks for entering the contest! You are now the reigning King of the Monsters. May your necrocorn vanquish many a foe!
In fact, we want to thank all those who entered, all those who voted, and our esteemed judges. You all make this contest what it is, and without you all, Monster Island would be a pretty boring place.
Until next time!
For those of you who haven't yet signed up for the newsletter, just scroll down to the bottom of the page and look for the Kobold Courier sign-up section.