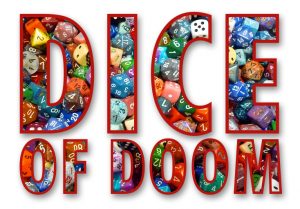 Roll them beautiful dice!
You showed us your dice, and they were glorious. So many to choose from. By no means an easy choice, but our judges have narrowed down all those pictures you sent in. Before we announce the finalists, we want to thank…
The judges: Wolfgang Baur, Marc Radle, and Liz Courts, your job was tough, but you rolled your way through. Thank you!
The participants: you made this all possible. To those of you who sent in photos,  there were no fumbles. Thank you!
You, the voting public: now, you get to vote for your favorite of the top five. Time to roll a crit. Thank you!
The five Dice of Doom finalists are listed below with their pics after their names. Below the pics is a poll, and you have from now until next Sunday night (Dec. 18, 2016) to vote for your favorite:
Gregory Barry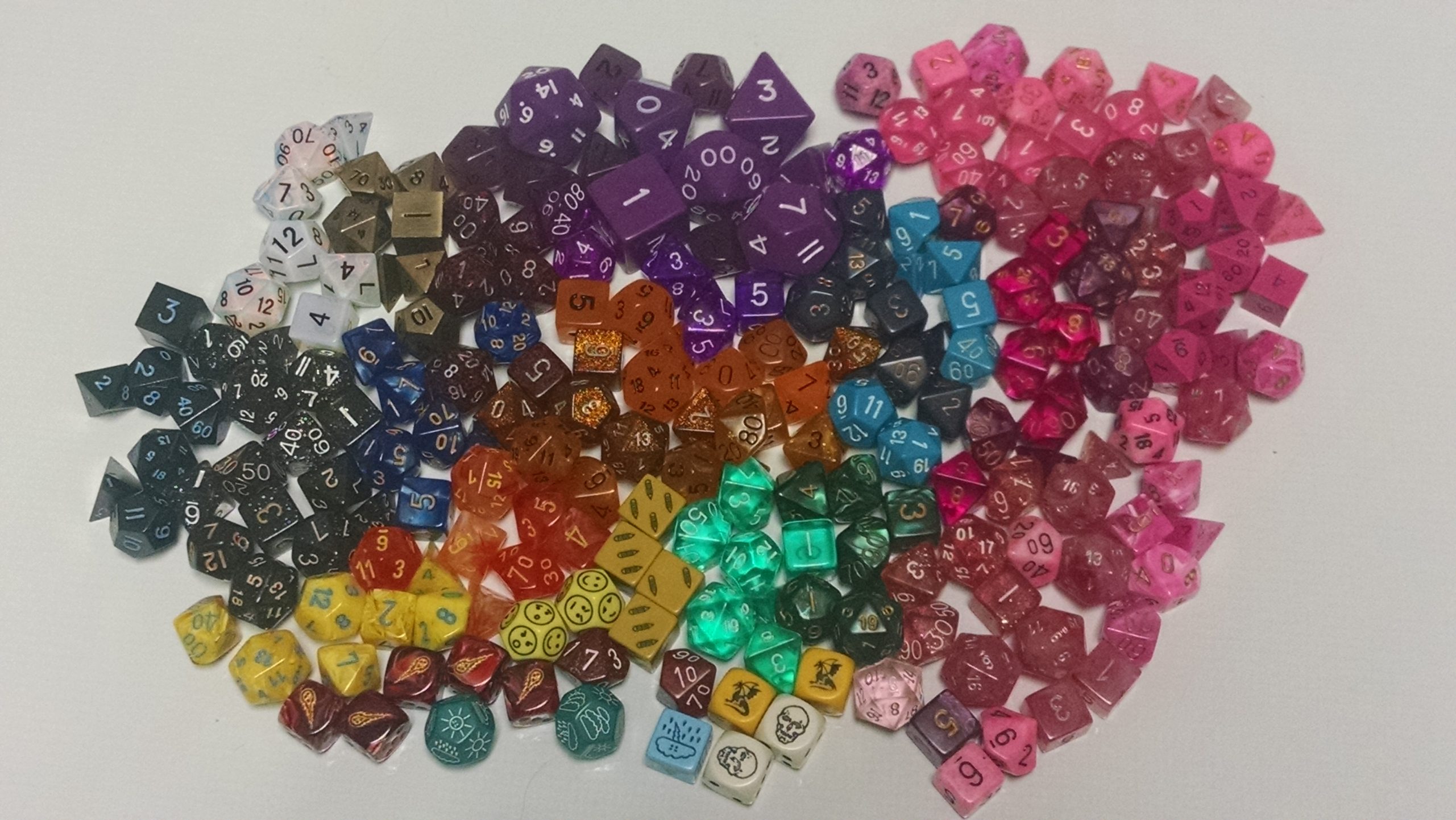 Calvin Roach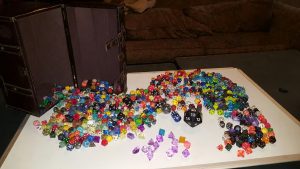 Paul Shiner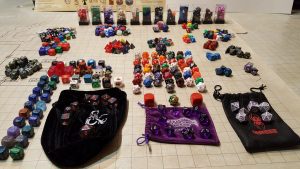 Michael Carrigan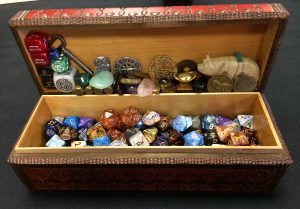 Cliff Newman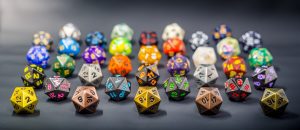 [poll id="13″]