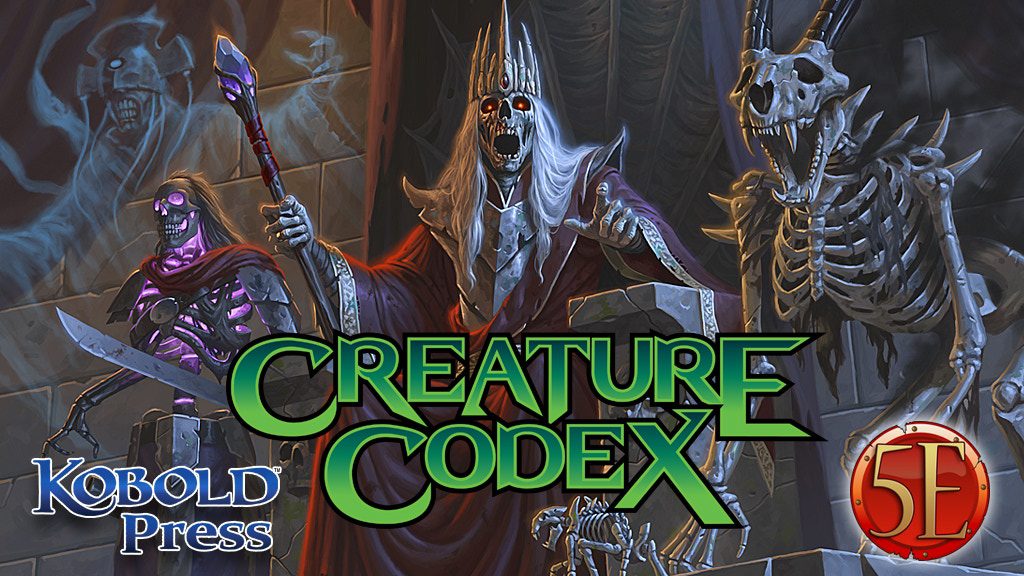 The Creature Codex is bringing over 300 new monsters to 5th edition, including lotus golems, wasteland dragons, shadow goblins, and so much more. Backers can submit original monster designs for possible publication or commission monsters, plus fund monster pawns, encounter maps, and more!
The campaign is moving well along and surpassing stretch goals. Happy to say, we added three monstrous spellcasters to the book with the latest.
ALSO we sent Wolfgang Baur and editor Meagan Maricle to Wizards of the Coast, where they talked about the project, editing, and getting started in the biz with Greg Tito in the very halls of Wizards of the Coast—and escaped.
Here's the audio file on Dragon Talk. With bonus D&D Playtest discussion by Jeremy Crawford.
Happy gaming! And here's one of the early monster sketches: