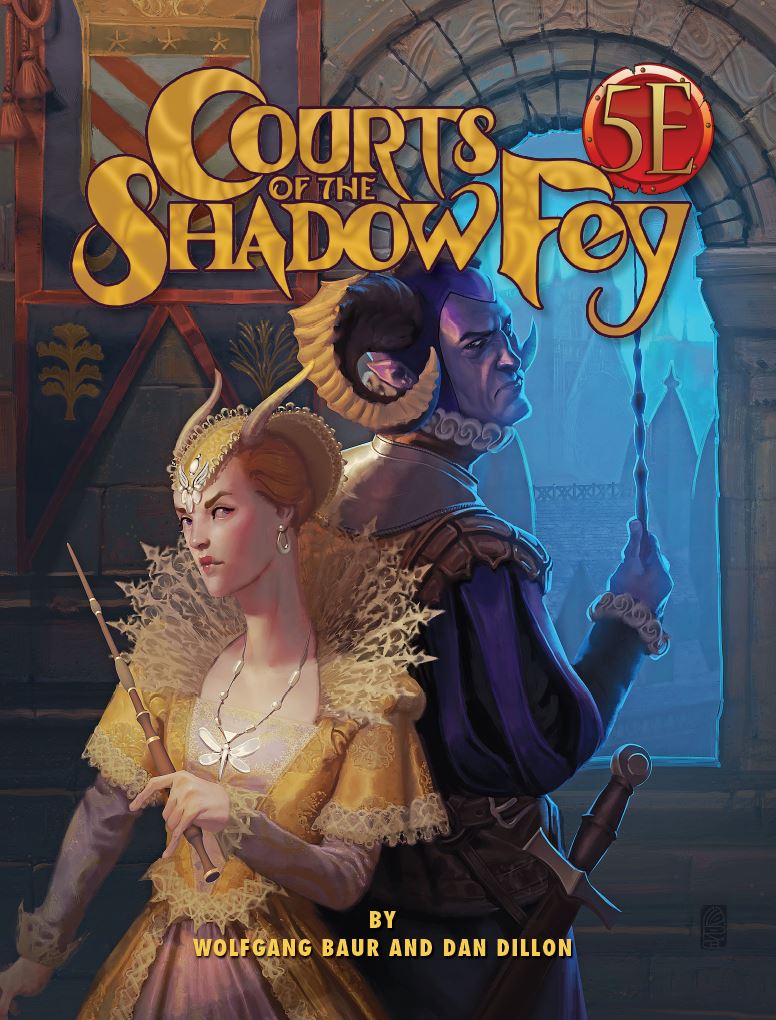 "A five-star adventure that everyone should play at some point in their gaming career." (Reviewer at DriveThruRPG)
We first released Courts of the Shadow Fey in 2013 for the 4th Edition of the world's first roleplaying game, and for Pathfinder 1st Edition. Now, years later, we're bringing this enduring classic to 5th Edition in a revised, full-color hardcover edition!
The Free City of Zobeck has thrived since overthrowing the tyrannical Stross family. But an ancient bargain gives the Queen of Night and Magic a claim to the city—and now the shadow fey have seized Zobeck as their own. The city's only hope lies with a band of heroes who can outfight and outwit the shadow fey in the heart of their own realm: the maze of treachery and deceit that is the Courts of the Shadow Fey.
You can pre-order this adventure now on the Kobold Press Store! The regular edition is a gorgeous tome complete with a fold-out map. But if you're a collector, you won't want to miss out on the opulent special edition, which has a unique cover, endpapers, bookmarks… the works! We're only printing 100 of them, so don't miss out on this chance.