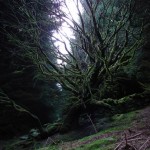 Some projects need time to grow slowly and flower into a display over months or years.
Tales of the Old Margreve is not one of them; it has rocketed along toward a full commission status faster than any other project to date. While the project is not yet at a green light status, it is now 60% funded, and it will likely hit the fully-funded mark by March 1, if not sooner.
Why the success? Part of it is surely the quality of past projects, part of it the popularity of the Pathfinder RPG. But I think two other factors are also surely at play: 1) The project's themes make it uniquely suitable for use with any homebrew setting, and easy to import into Golarion, the Forgotten Realms, or other classic fantasy settings. And 2) the lead designers, Tim and Eileen Connors, are well-known for their superior work for both Paizo and Open Design in the past. Reputation matters.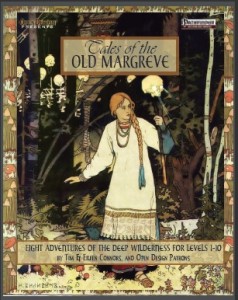 The price of patronage goes up once the commission is met (and hey, we're starting brainstorming monsters and more already!), so it's a good idea to sign up today.