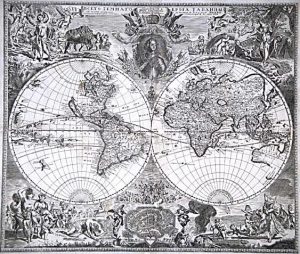 Attention all cartographers and fans of maps!
Kobold Press is going to have a cartography contest soon, but we want you to choose which type of map you'd prefer to see. So, here are ten ideas. Some are more focused than others, but all should be fun. Pick one, and after the poll closes on Wednesday, August 14, 2013, we'll post contest rules and fun details.
Thank you in advance for sharing your choice with us!
What type of map would you prefer to see created?
Flying Tower (29%, 40 Votes)
Castle (15%, 21 Votes)
Scholarly Retreat (13%, 18 Votes)
Alchemist's Workshop and Lair (10%, 14 Votes)
Dungeon (9%, 13 Votes)
Underdark (7%, 9 Votes)
Peculiar Tavern (6%, 8 Votes)
Dragon's Lair (5%, 7 Votes)
Goblin's Lair (4%, 5 Votes)
Gatehouse (1%, 2 Votes)
Total Voters: 137
Loading ...