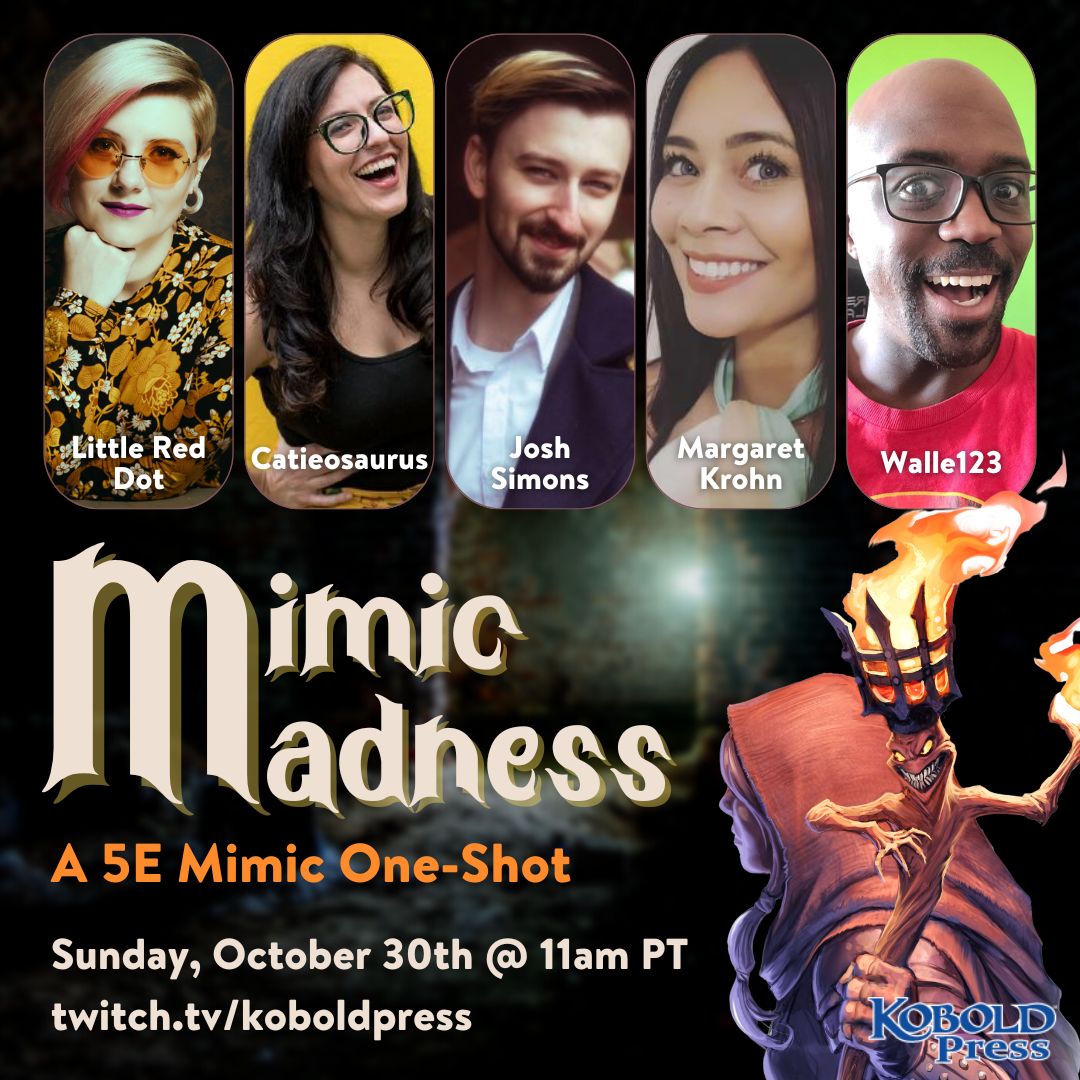 Mimic Madness
Join Dot as she GMs a group of tabletop gamers playing Mimics inside an abandoned fortress once owned by an old Wizard. Something inside the fortress is calling Mimics far and wide, stirring rumors that the Mimic Moon is rising to claim this world. Unfortunately, a group of pesky adventurers seeks to destroy the Mimic power source hidden within the late Wizard's hoard. But these Mimics aim to protect it at all costs.
Flip the tables with this one-shot, as Dot uses the new Tome of Beasts III monster book and the new Rise of the Mimic Moon adventure to shape a one-shot game ideal for beasts, not adventurers.
Join us on Sunday, October 30 @ 11am PT at twitch.tv/koboldpress for all the Mimic madness!
Featuring: Little Red Dot, Cate Osborn, Josh Simons, Margaret Krohn, WallE.