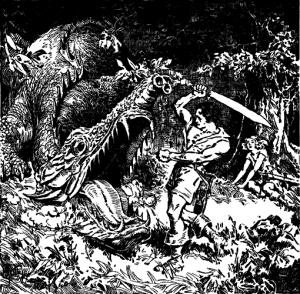 "My lands are where my dead lie buried."—Crazy Horse
Tribal cultures sometimes have a different leader in war then when in peace. The tribal chieftain template I discussed last week was for a chieftain who mostly leads primarily by speaking. The tribal hero, or war chief if you prefer, leads by action.
You can represent this by simply applying the advanced template if you want fast, easy, and boring. If, instead, you'd like to challenge your players with a template designed for guerilla warfare tactics, join me after the jump for the tribal hero (CR +2).
We'll start with statistics. A tribal hero needs to react quickly to danger, stealthily lead an ambush or night raid, and gracefully avoid damage, so let's go with Dexterity +4. Planning is crucial—often tribal cultures are invaded by people with better technology, magic, or both, thus the hero needs to understand these advantages and counter with the strengths of the tribe. So, Intelligence +4. That said, sometimes being a hero is simply about being more powerful then your peers: +2 Hit Dice and +1 BAB.
The tribal hero is a feared figure and capable of great stealth and feats of athletic prowess. Add +6 to Intimidation, Stealth, and Acrobatics. Catching enemies or challengers is nearly as important as striking when an enemy is disadvantaged, so add +4 to Perception and Sense Motive.
Tribal heroes gain the following feats: Precise Strike, Improved Initiative, Combat Reflexes, Poison Use, and Outflank.* Tribal heroes thrive on their home turf, so they gain 1 favored terrain and 2 favored enemies against traditional tribal enemies.**
Tribal heroes gain the following special attacks.
Count Coup: When a tribal hero hits a target in his or her favored terrain or hits a favored enemy, he or she can elect to deal no damage and daze the target for 1 round (no save.)
Sacrificial Charge: For an additional –2 to AC, a charging tribal hero can deal double damage on a charge.
Equipment: Treat the tribal hero as a player character of the same level as his or her Hit Dice. If you want to limit the reward the PCs gain, make the majority of the treasures consumable (and consume them).
*Even if the tribal hero would not normally qualify.
**You can stack the bonuses on the same favored enemy if the tribe has only one traditional enemy.