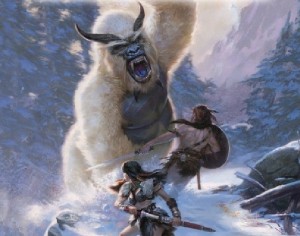 The National Weather Service is reporting that a blizzard of unusual size and ferocity might be heading for the Northeastern United States. According to Bloomberg the storm has the potential to dump two feet of snow on Boston and eastern Massachusetts, potentially causing power outages and leaving 10 inches in New York City.
Curled up in our cozy warrens with mugs of gourd juice, the kobolds hope that lights remain continual for everyone in the big storm. And hey, careful with those torches and lanterns if your warren is flammable.
What gaming do we all recommend to the snowbound?