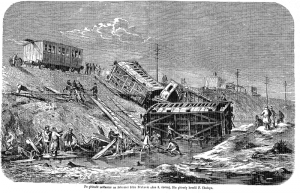 Welcome to 4th Edition week here at KQ.com. All this week will feature wonderful material designed for 4th Edition (while still being inspirational for any edition).

___
Skill Challenges are the "other kind of encounter." Some players hate them, some love them, and many just don't know what to think of them. There's no reason that they can't be just as exciting as any other encounter. Theirs is the potential of creative freedom: an opportunity to encourage roleplaying…
Using Action Points in Skill Challenges
One way to spice skill challenges up is to use action points when resolving them.
There are no types of actions to take when resolving a skill challenge; many groups just cycle through their players, asking for a check or some other response and then crafting a shorthand story from the results. This can seem very passive to players, and being able to use action points gives them a way to become more involved. How can players use action points?
Allow an additional check for an extra possible success.
Give a +3 bonus for a check on a trained skill.
Permit an untrained character to use a skill with the "trained" bonus for a round.
Make a skill check to negate a failure, and only allow such a reversal with an action point.
In this way, you allow players to utilize action points that might otherwise be lost before the next milestone and to contribute significantly to an encounter where their involvement might have been limited.
Feats and Class Options
New feats and class option greatly help those characters looking to excel in skill challenges.
Discerning Intuition
Prerequisite: Trained in Insight
Benefit: During a skill challenge, you may make an Insight check to determine either which skills result in successes or which skills result in failure. You gain a +3 bonus on next skill check attempt in the challenge.
Grace Under Pressure
Benefit: Select two trained skills. You gain a +2 bonus to those skills during skill challenges; this bonus increases to +3 during a skill challenge when using an action point. This bonus stacks with the possible +3 bonus for using an action point with a trained skill check.
Inspiring Demagogue
Prerequisite: Channel Divinity: Divine Favor
Benefit: If, during a skill challenge, you succeed in a skill check and use an action point in the same round, all allies within sight gain a +3 to skill checks before the start of your next round.
Outspoken Director
Prerequisite: Commanding Presence
Benefit: Any ally within sight who spends an action point during a skill challenge also has the choice to either roll twice and take the higher value, or add an additional +3 bonus, which stacks with other bonuses, to the check.
Warlords' Option
The following is an alternative to the Commanding Presence options. Directing Presence also modifies any warlord power modified by Tactical Presence.
Directing Presence: When an ally you can see spends an action point during a skill challenge, the ally gains a bonus to the check equal to one-half your intelligence modifier.
Skill Checks in Combat
The big question when considering skill challenges and combat is, "Why bother making a check when you could be attacking?" Traditionally, a skill challenge in combat doesn't contribute to reducing the number of foes the party faces, so there is little incentive to attempt resolving it. Instead, create combat skill challenges with checks that reward players for using skill checks and still contribute to combat. Consider allowing skill checks that…
Take out minions.
Use Arcana against a minion's Reflex or Will defense to activate latent magic of an area and strike down an enemy minion.
Use Athletics against a minion's Fortitude or Reflex defense to topple columns and statuary, drop hanging objects or collapse portions of the ceiling.
Use Dungeoneering against a minion's Fortitude or Reflex defense to exploit a weakness of an environment, such as a wall or cavern collapse, or poisonous puffball mushroom.
Use Religion against a minion's Fortitude or Will defense to invoke the power of the god in ritual commands to strike down weak undead minions.
Defeating the defense by a high amount might permit more minions to be defeated. Killing an extra minion for every five you exceed the defense is appropriate. Certainly all of these options require the GM to prepare a bit ahead of time, describing aspects of the battlefield that give the players clues as to how to interact with the environment. You might also consider a level appropriate Perception check to identify the skill challenge options as combat begins and give those with Combat Reflexes +3 to the check.
Damage Elite/Solo creatures, or inflict a status condition.
Use Arcana against a creature's Reflex or Will defense to activate the power of a magical area to daze or confuse.
Use Athletics against a creature's AC or Reflex defense to knock down objects which might trip or entangle.
Use the Intimidate skill against the Will defense of humanoid foes, causing them to be afraid.
Use Religion a creature's Fortitude or Will defense to recite holy passages in a sanctified area to rebuke and slow.
Modify battlefield terrain.
Use Acrobatics to fling sand, soot, or iron filings into the air, slowing any who enter the spaces for a round.
Use Arcana or Religion to activate an old ward that makes certain squares impassable or inflicts damage to those standing there.
Use Athletics or Endurance to topple crates, pillars, or other objects and create rough terrain that remains until someone has moved through the spaces.
By creating skill challenges that influence the flow of battle, you give your players the chance to interact more with their environment, instead of just moving across a battlemat. It encourages players to look closer at the details of a room, chamber, or forest glen, searching for those options that will help them defeat an enemy faster or just give them an edge for the next round. Regardless, these challenges should add depth and entertainment to any battle.