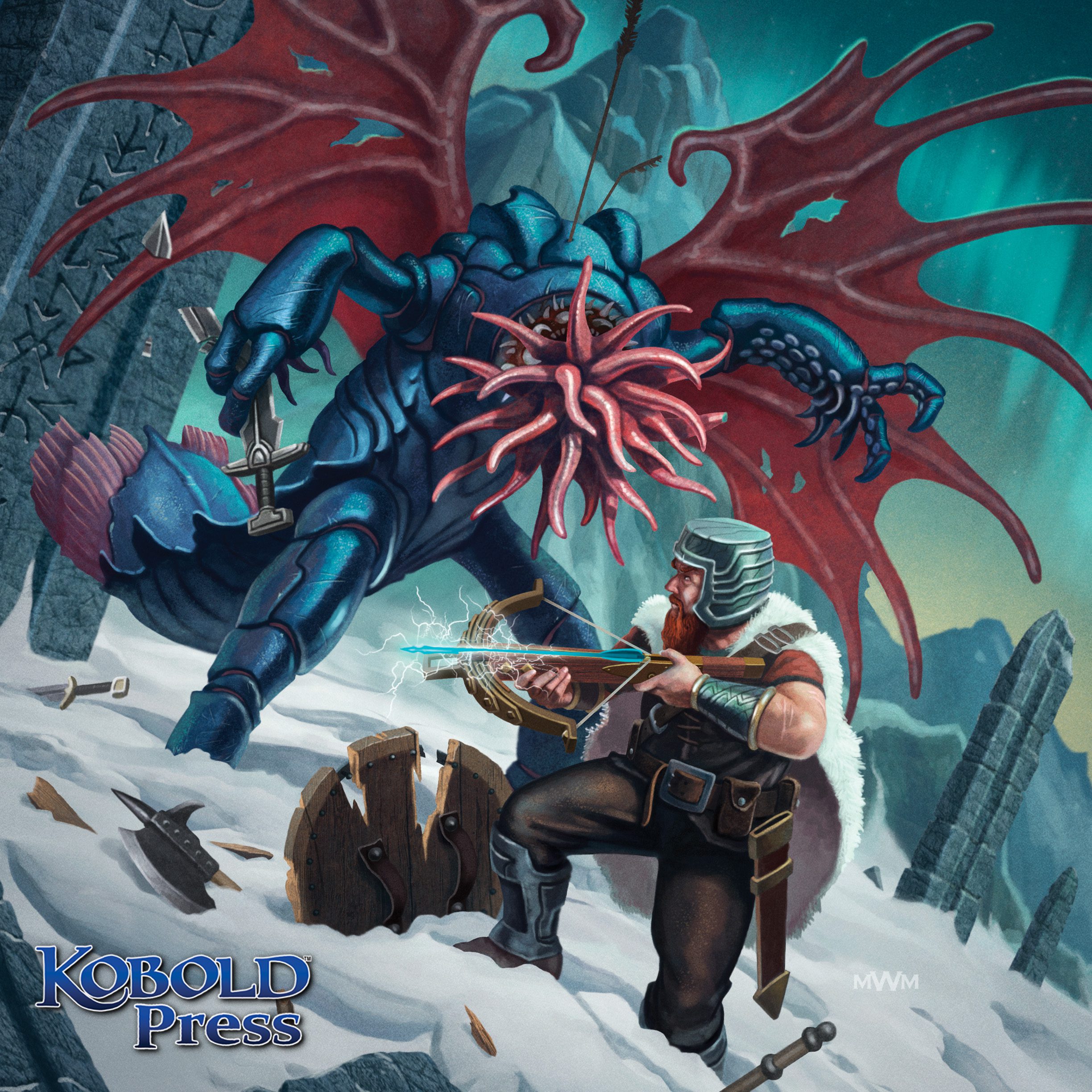 It's November! So here's a set of wallpapers for your computer, your smartphone, or whatever electronic device you've got. This month we tease the upcoming Midgard Sagas, by artist M. Wayne Miller.
Bring on that weird winged tentacled beast thing!
~ ~ ~ ~ ~
Please, click on the image you want to download to expand it into a downloadable image.