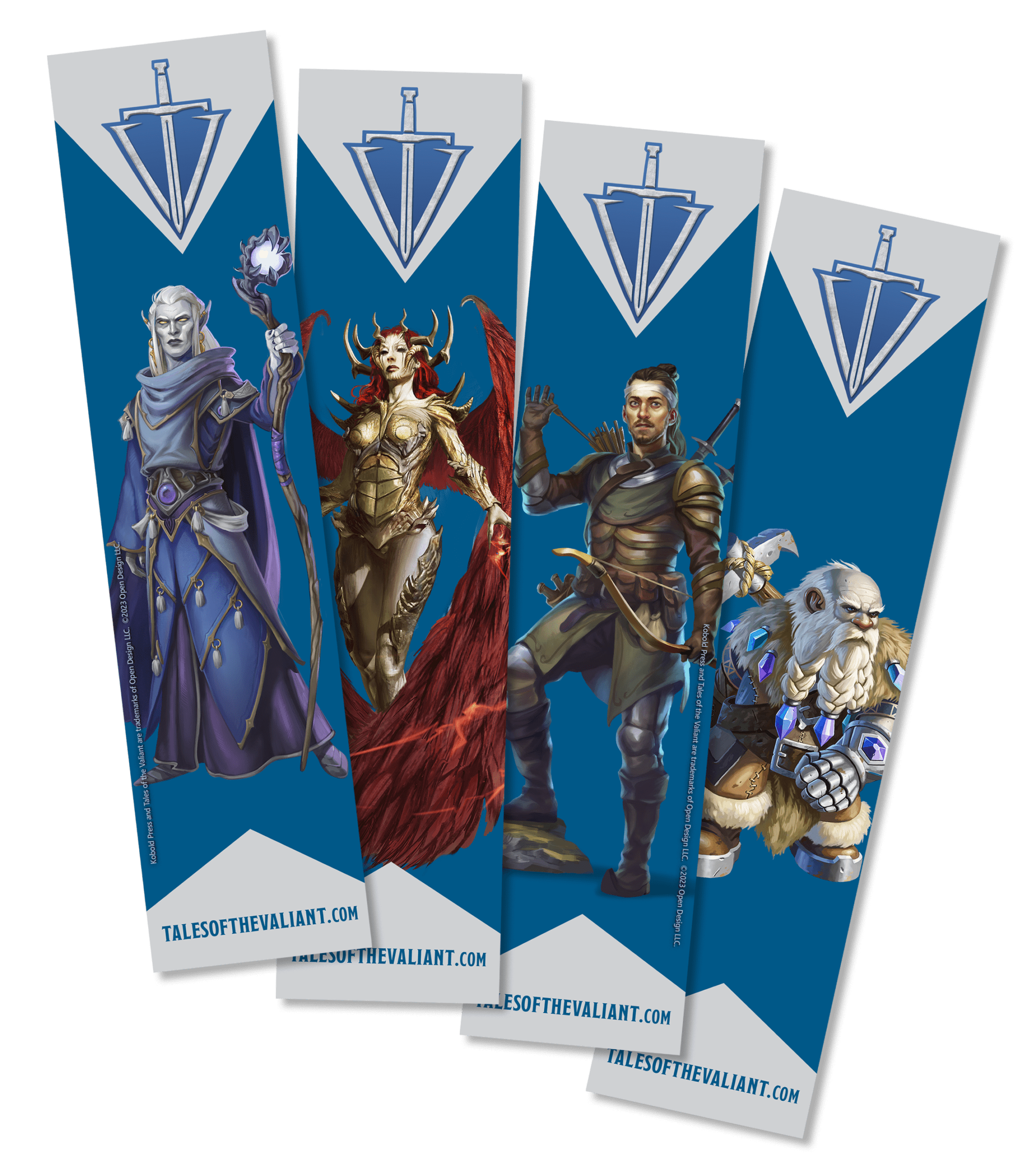 Bookmarks!
According to Kobold-in-Chief, Wolfgang Baur, these bookmarks are for, "everyone who loves ToV." Could that be you, reader?
Download your own Tales of the Valiant bookmarks today, featuring first looks at some of the brilliant new art for this highly anticipated game!
Who are these people?
Reputable authorities are standing by to assure you that they are all lovely individuals, and no more than 40% of them want to kill your characters outright. More will be revealed in the weeks and months to come!
Visit the Kickstarter
In the meantime, stop by and see how the Tales of the Valiant Kickstarter campaign is shaping up. Can we reach $1 million before the campaign closes in ONE WEEK? That cool mil stretch goal is pretty sweet. Jump in and make it happen!
---
The Preview Is Up!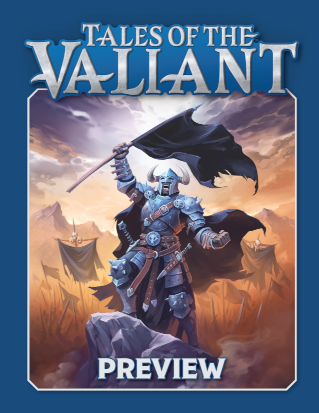 As part of the kickstarter, we shared a free 64-page preview of the Tales of the Valiant game, showing off sample pages from the Player's Guide and the Monster Vault! If you haven't checked it out already, go download it.
Note: Changes you see in the preview packet are not guaranteed to be the final versions that appear in the game. Playtesting, development, and refining will continue until the books go to final editing.