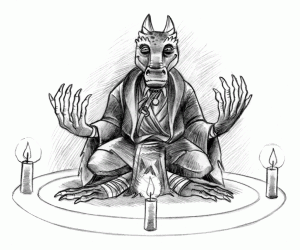 The kobold couriers have just sent KQ's very own Kobold Courier newsletter. It should be in your inbox now.

The short newsletter will keep you up to date on everything we do, from projects to web articles—along with any other devious schemes and promotions we're hatching.
New issues will be sent out… well, whenever the dire weasels can be coaxed out of their lair.
If you would like a copy of the newsletter, you can sign up using the form at the bottom of the page and clicking the Subscribe button.