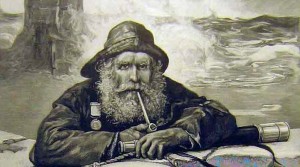 On December 18, the Journeys to the West design project sails with the tide! Will you be on board, or will you be left sadly on the shore while we sail off for adventure, singing boisterous sea shanties and dicing on deck while drinking crazy amounts of grog? With Paizo CEO Lisa Stevens aboard as a backer??
Once this kickoff funding period ends, to join the crew you'll have to pay some shifty, toothless old salt a criminal amount of money to row you out. In other words, you can still be a patron, but prices will go up. So why not join now? (Read what we have to offer beyond the jump!)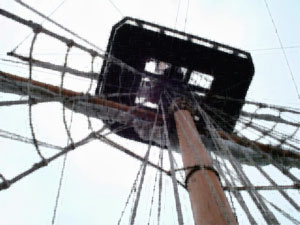 With the support from awesome backers this project has gone far beyond just designing and publishing the anthology. It now offers you:
• An expanded 128-page book
• An ocean chart poster map
• A set of player handouts including treasure maps, a logbook, secret aboleth glyphs, additional art to show players, and deck plans!
• A complete 16-page pirate secret society writeup
• Print copies of the softcover book for all backers who pledge just $25 or more
• All backers' print copies autographed by the lead designer
Here's one last reward the project offers if you help Journeys meet its last goal before the deadline this Sunday night:
• A standalone 16-page adventure at the edge of the world by Wolfgang Baur
Run, row, or swim to Kickstarter today and sign up for Journeys to the West!