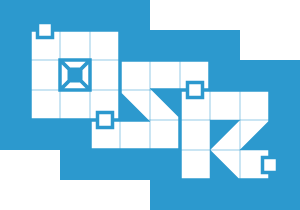 Old-School Renaissance
A movement is happening in the shadows of the big fantasy RPGs. It calls itself the old-school renaissance, or OSR for short. You might have seen its logo popping up around the web.
Like most grassroots movements, there's no specific date when this got started. It's tough even to say whether what we're seeing is a true renaissance or just greater visibility thanks to the web. Old-school blogs are easy to find. I run across a "new" one every couple of days. The best of them are outstanding. They offer some of the best RPG blogging out there.
Every edition has its adherents who never jumped to a newer version; they get everything they want from whichever generation of D&D they're playing. What distinguishes the OSR from people who never stepped away from AD&D or OD&D is the appearance of retroclone games. Retroclones are newly written games that emulate the rules and frequently the writing style of D&D rules from the 1970s and early '80s. These publications are made possible by the OGL and the SRD (and possibly by a lack of interest or time in the Wizards of the Coast legal department).
It seems that another old-school game appears every few months. Most of the early titles began as web giveaways, print-on-demand titles, or small press runs. Some of those, such as Swords & Wizardry, OSRIC, Microlite20, and Labyrinth Lord, proved popular enough to become lasting products and OSR leaders. Later entries have been commercial productions from the start, like Lamentations of the Flame Princess, The Secret Fire, and the Dungeon Crawl Classics RPG. All around the fringes are countless small indie games, sometimes comprising only a page or two of rules, and crowd-sourced games that are given away free or sold as PDFs for a nominal price.
So far, the OSR has focused chiefly (but not entirely) on early editions of Dungeons & Dragons: OD&D (the original 1974 rules), Holmes D&D (the edition assembled and edited by J. Eric Holmes in 1978), B/X D&D (the Basic and Expert D&D sets published in 1981), and AD&D. Initially at least, that focus arose from scarcity. You can't play early versions of D&D if you can't find copies of the rules for a reasonable price. A retroclone makes the old rules or something very much like them easy and inexpensive to get.
D&D's appearance in 1974 triggered an explosion of RPGs that ran the field from terrific to terrible. There were simple games and complex games, simulationist and abstract games, class-based and skill-based games, games that stressed epic stories and games that stressed dungeon crawling for gold and magic. Up to now, there's been a noticeable sameness to many of the OSR games. Maybe that's unavoidable, given that they're intentionally evoking early D&D. More variation seems to be coming; some recent games have taken bigger creative chances by stepping further away from the tried-and-true formula of D&D.
The OSR movement really harkens back to the small-press D&D variants that boomed in the 1970s, before TSR started aggressively protecting its trademarks. OD&D begged for home rules, and companies such as Judges Guild, Balboa Game Company, Grimoire Games, and numerous others printed what were essentially the publishers' home rules as D&D variants.
What motivates this resurgence of interest in versions of a game that have been out of print for thirty years? Undoubtedly some of it is pure nostalgia. Some fans have been turned off by the corporate policies of big publishers. Some feel that the dominant games in the market are too complex, too commercial, too focused on supplements and expansions, too rigidly structured, or too dependent on rules mastery. Some prefer a game that's geared toward dungeons stocked with traps, tricks, monsters, treasures, and little else. Some want rules that play fast, that disdain minutiae, that are easy for the GM and players to mutate on the fly, and that punish character mistakes with sudden death.
I don't discount any of those attractions. The games are fun, the rules tend to be easy to learn and inexpensive (if not free), fans are friendly and active online, and if you were part of the hobby in the '70s, the nostalgia aspect is undeniable. I believe there's another aspect to it, though. I sense a different atmosphere at OSR conventions from other cons. The difference is that attendees and OSR fans, like gamers in the 1970s, know they're part of a niche. They're proud to be part of a niche.
Here in the 21st Century, D&D is mainstream. Roleplaying games are just another piece of pop culture. To society at large, D&D and Pathfinder players are hobbyists not much different from muggles, gleeks, fly fishers, or Ikeafans.
The OSR community is small by comparison and not particularly well known even in the larger RPG hobby. Being part of it feels special. The games give the impression of being labors of love instead of products, even in those cases where they are products. That, I think, is the OSR's distinct draw. It's a special club just for those who've seen the light of old-school roleplaying, and being a member feels pretty cool.