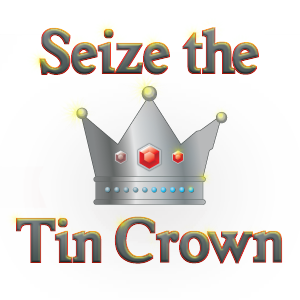 Amid a crowd of many excellent contenders, Eric Hindley, author of the Clockwork Stalker entry, has seized the coveted Tin Crown!
Congratulations, Eric, and well done!
If you haven't had a chance to read all about the clockwork stalker, you can see this creature in all its glory here.
Many thanks go to those who joined Eric in this particular competition. Please stay tuned for more news on upcoming contests, too!