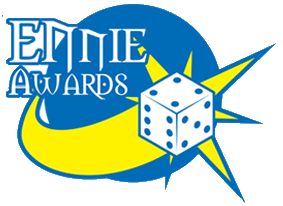 The ENnie Awards have announced their nominations for this year, and they include two nominations for Open Design!
This site is nominated in the Best Blog category, so congratulations to Scott Gable and all the authors who have blogged, posted, and contributed crunch, stories, and reviews here this past year.
In addition, the Open Design Podcast was nominated in the Best Podcast category, a very pleasant surprise. Congratulations to Ed Healy, Rone Barton, and Wolfgang Baur for their work on that fine audio series!
A complete list of the 2010 nominees is available. Congratulations to all the nominees!