This week we want to take a moment to talk about our upcoming Kickstarter for the Tales of the Valiant RPG and reveal some new designs coming out of the Warrens.
New Design
Over the last few months, we've slowly revealed our new designs and branding for the Tales of the Valiant RPG. From art to logos, our creative team has been working diligently to capture the essence of ToV and everything it stands for.
Today we're excited to reveal our new ToV sword and shield mark. This logo will adorn the spine of all ToV products from Kobold Press, so you can expect a uniform look when displayed on your shelves.
Our Tales of the Valiant logo was designed by our Art Director, Marc Radle, and our new ToV sword and shield was designed by Addison Rankin.

We're working to create a version of this logo for public use, so anyone can mark their books and PDFs using the CFR as compatible with Tales of the Valiant. This will be like the 5E logo on book covers you already know and love but with a Kobold Press flair.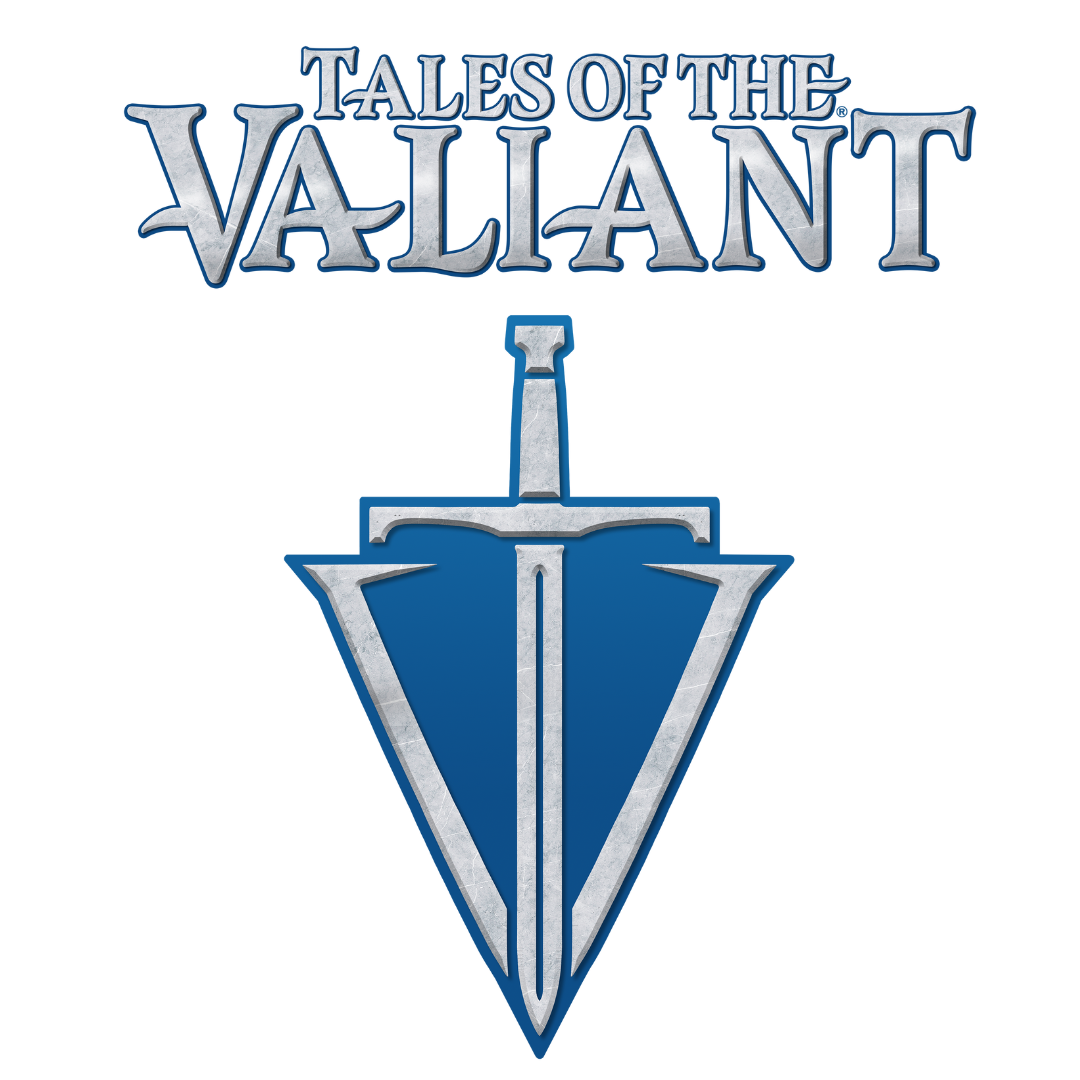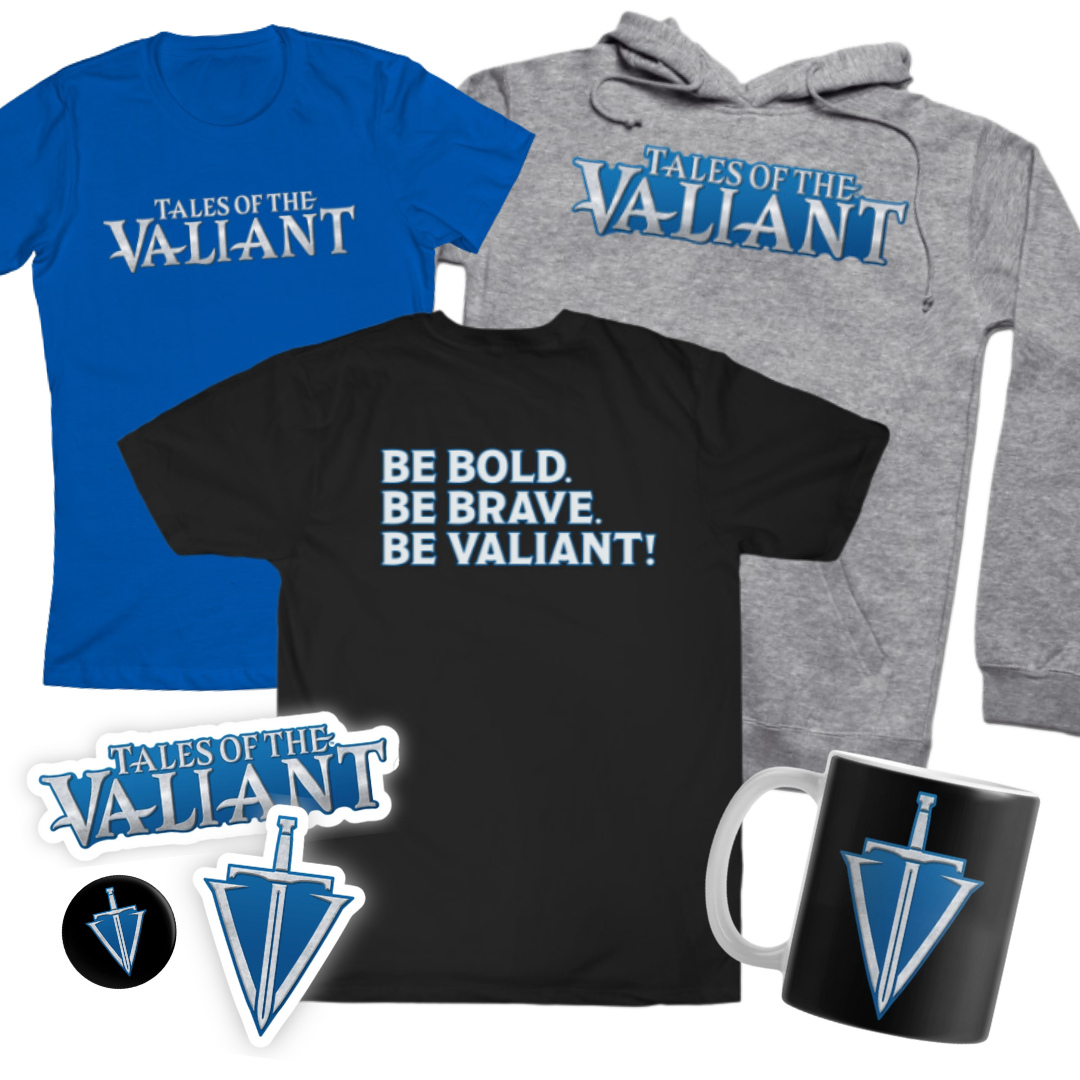 New Merch
With our new ToV designs in place, it seemed like the perfect time to release some fresh merch on our store. Now you can adorn the sword and shield or flaunt the ToV logo proudly on t-shirts, mugs, stickers, and so much more.
If you bought Black Flag merch earlier in the year, don't worry, isn't out of fashion! In fact, we've got something special for you at GenCon 2023. Drop by our booth during the convention wearing any Black Flag or ToV merch, and we'll give you a free gift for showing your support!
Whether you wave the black flag or raise the sword and shield, we're grateful for everyone in the community showing their support. We can't do this without you.
Upcoming Kickstarter
The countdown to the Kickstarter has begun. We'll reveal the launch date next week, but until then you can sign up to be notified as soon as the Kickstarter launches. We're excited to offer some special stretch goals, including an Adventure Pack written by our official partners and even special backer submissions! The Tales of the Valiant RPG will be offered in two books, the Player's Guides and Monster Vault. It even comes with a beautiful slipcover.

As the Kickstarter launches, we'll also drop our Alpha Release, previously the Quick Start Guide. This PDF will be a collection of playtest packets (with edits!) and new things you haven't seen yet.

Playtest Packet #3: Monsters is available now. Feedback closes on Monday, May 15th at 11:59 p.m. PST. Submit your feedback!