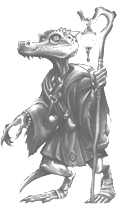 Every so often at Open Design, we send out review copies. At the moment, we have an excellent spring lineup coming along, and I'd like to add some reviewers  who have already  published reviews of  RPG books or magazines. If you qualify and you're interested, contact me with your information.
Send in the following:
Your name
Where you submit your reviews (such as RPGNow, paizo.com, ENWorld, your own blog or podcast, etc.)
Links to some published reviews
What systems you write about (4E, Pathfinder, 3.5/OGL, Cthulhu, etc)
Whether you accept PDFs, physical copies, or both
Your street and/or electronic mailing addresses
Send that info to [email protected] with the subject line "Pathfinder/4E D&D reviewer", and we'll add you to the list.