Wastes of Chaos is a toolbox of ideas to bring weird, magical wastelands to your campaign. Before the book arrives though, bring a wasteland to your favorite screen!
This wallpaper set forms a diptych (look it up) for the covers of Wastes of Chaos and the companion adventure set, Tales from the Wastes.
The Kickstarter for these beauties is still going! Go take a look!
Big ups to artist, Marcel Mercado, for the covers!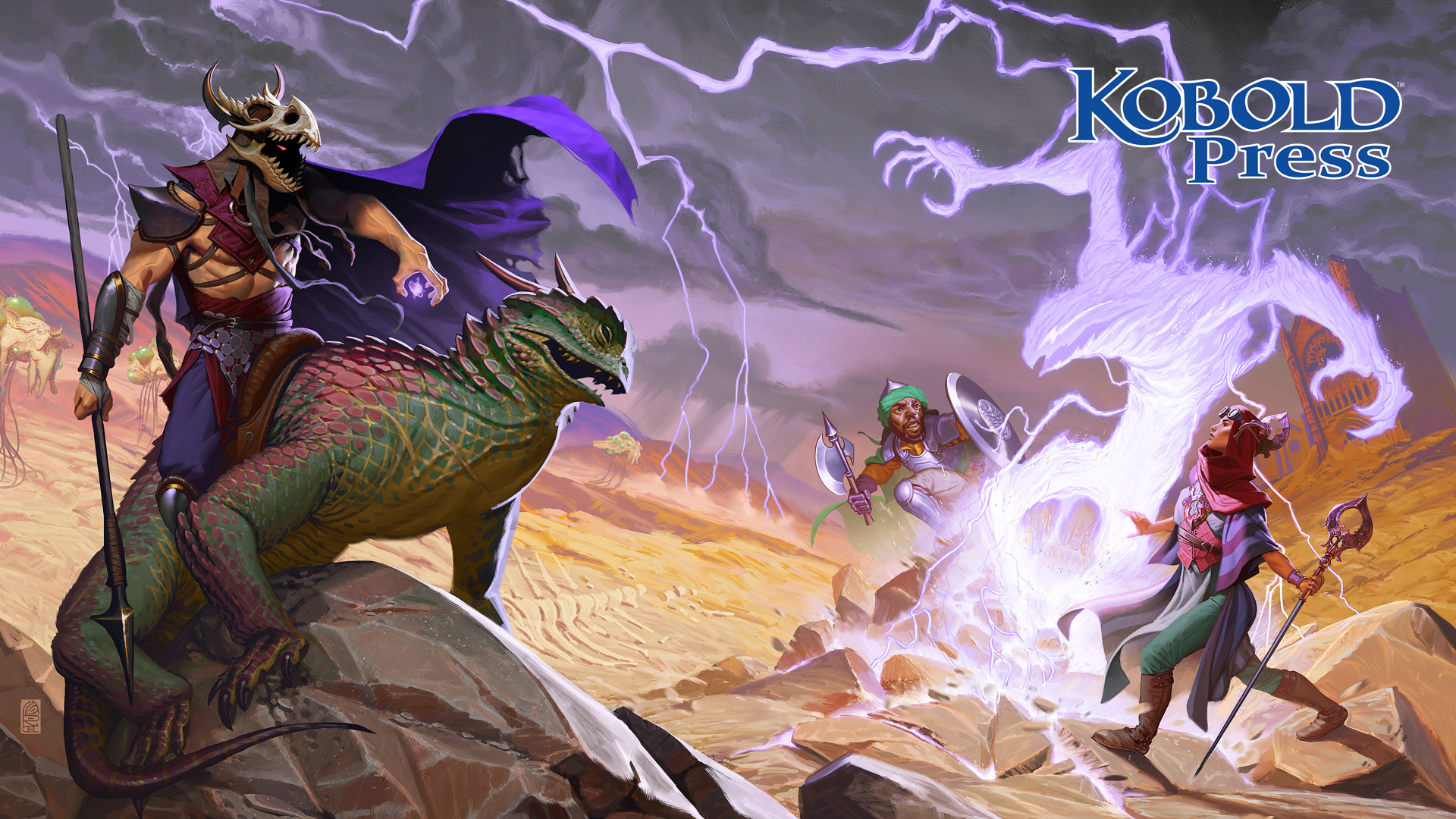 Don't let it all go to Waste! Go there with it!
---
Please, click on the image you want to download to expand it into a downloadable image.