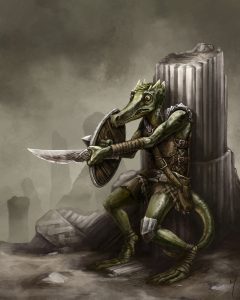 After several days of voting, we have our winner for the Kobold Artistry contest! The voting public has chosen . . .
Krik the Knifer by Terry Maranda
Congratulations, Terry, and thank you for submitting such an excellent piece to the contest!
Thanks also go out to all those who entered, our judges, and all those who voted!