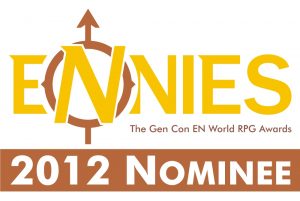 There is singing, dancing and drinking in the kobold mines today: Open Design received four ENnie Award 2012 nominations. Here's what we're up for this year:
Congratulations to Ben McFarland, Hugo Solis, Richard Pett, Wolfgang Baur and all of the contributors to these projects! And thank you to the fine folks who purchased, read, played, and recommended them.
Voting will begin on Friday, July 20 and runs to Sunday, July 29.