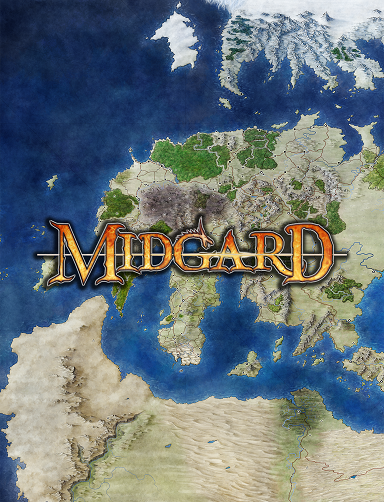 Midgard is filled with places to explore, plunder, and fear, but it's also home to many great places to relax. Though the average citizen rarely travels far from home, here are the top ten locations traveling player characters might enjoy some R&R, ranked from least safe to safest place to unwind.
10. Savoyne, City of Blood – The place to be for the Rites of Spring with the most colorful sunsets from across the Wastes—as long as you don't mind the goblin heads hanging from the city's outer wall.
9. Cassadega – A great place for those who love diving and exploring lost civilizations beneath the waves.
8. Kubourg – Known for their tasty cheeses, the annual cantonal fair here also boasts fine dwarven ironwork, woolens, and loads of cheese, but non-dwarves be wary of drunken beer hall fights at night.
7. Ghostlight Reef – A great place for a romantic beachside dinner with its own "candle" light.
6. Longezza, City of Weavers – The leader in luxury fabrics for those needing marketplace therapy.
5. Bourgund – Known for their high-quality perfumes, be sure to visit during the Rose Knight's Emporium, when the city's parfumiers are at the top of their game and knights duel for glory, honor, and the crowd's cheers.
4. Portocale – This city of flowers not only smells great but is also known for its delicious fruits and hazelnuts.
3. Zigistad – Be sure to visit during Wine Week!
2. Bad Solitz – The best skiing in all of Midgard is in the nearby Tonder Alps.
And the number 1 best vacation spot in Midgard . . .
1. Corremel, City of Ale – No matter your travel partners, everyone's bound to find something they like with the wide variety of breweries here!
---
Don't forget, all month long, we're having a 10th-anniversary sale at the Kobold Press store! Get in-depth info on Midgard at 30% off!