Kobold Chronicles: Join the Adventure!
Join your fellow chroniclers for a game of 5th edition! Kobold Chronicles is a monthly event of gaming, role-playing, and discovering the world of imagination.
To play, you must have a Start Playing Games and Discord accounts. Pre-generated characters will be available in Roll20.

Be sure to read the Code of Conduct. By purchasing a ticket to the event, you agree to follow the code.
Schedule
Dates

Sunday, September 25, 2022
Times
Slot 1: 9:00 AM – 1:00 PM ET
Slot 2: 1:30 PM – 5:30 PM ET
Slot 3: 6:00 PM – 10:00 PM ET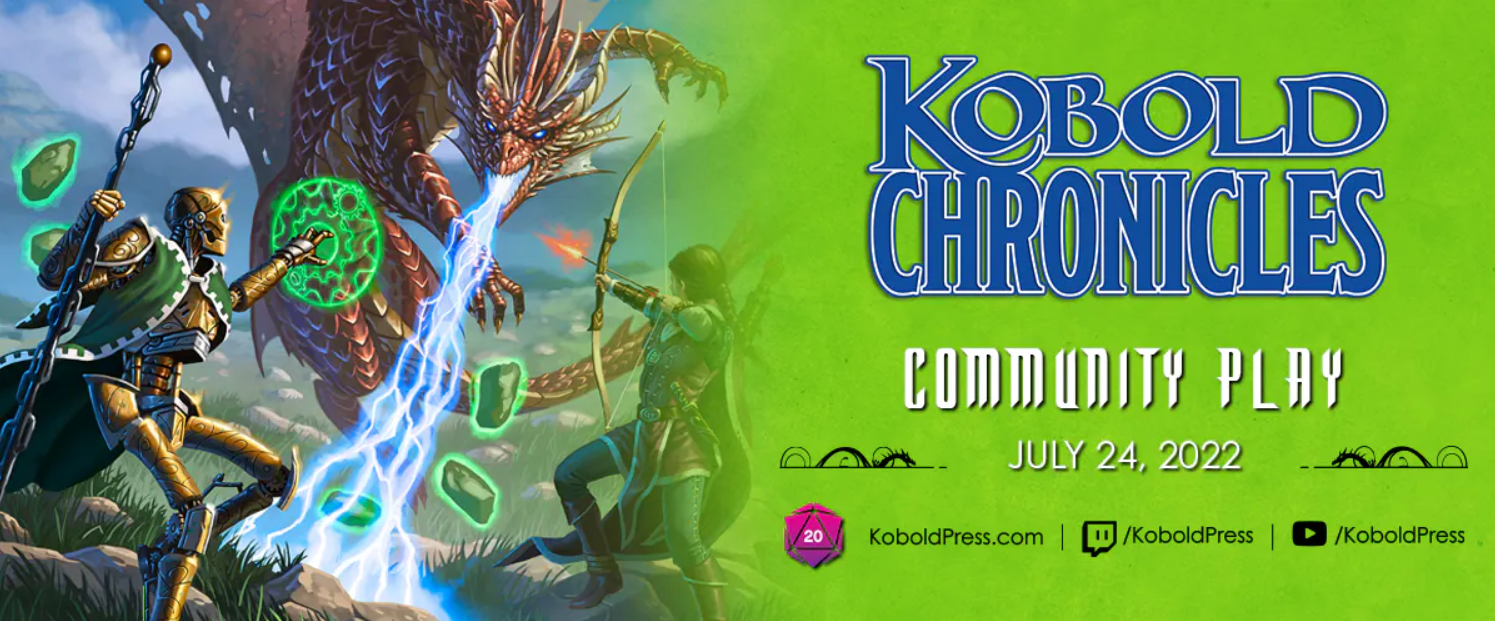 Character Sheets for Chronicles
Need a pre-generated character? We've got you covered.
Join the Midgard Adventures Discord
Want more action? Join us on Discord! We use the Discord server to coordinate and facilitate the event so if you want to keep on the pulse of Kobold Chronicles it's important to join.
Elsewhere On Social Media