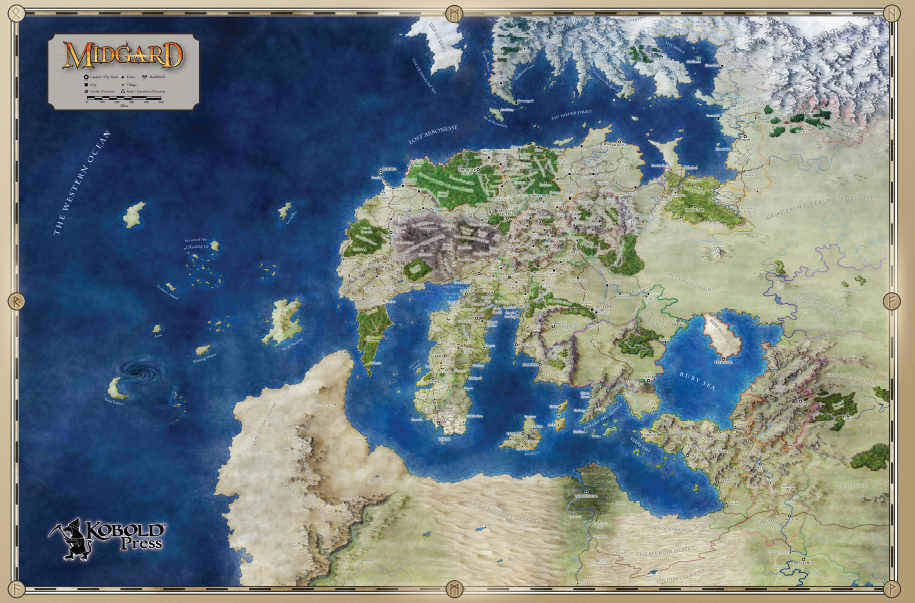 The Midgard Campaign Setting is a big place, a land of blazing deserts and the icy winds of Boreas!
Now the whole world is visible at a glance with this 24 by 36 inch poster map printed in full color on heavy paper—and shipped in a cardboard tube to keep it safe to your doorstep.
Includes the core setting region as well as the Western Ocean, the Rothenian Plains, and some hints of the Southlands not really detailed in the maps of the core book.
The original, artistic Midgard map by cartographer Jonathan Roberts, known for his Westeros cartography for Game of Thrones!