Kobold Press at Dungeon Con
About Us
Small but fierce! Kobold Press was founded fifteen years ago by Wolfgang Baur and has grown from its crowdfunding roots to magazine publishing to full-on small-press production house. We're known for our dark fantasy Midgard setting, and for being a design studio for Wizards of the Coast. We designed Tyranny of Dragons and Ghosts of Saltmarsh!
Booth Hours
Dungeon Con runs from Friday, May 28 until Monday, June 1. The Kobolds will be available in the following time periods each day:
| | |
| --- | --- |
| Start Time (Pacific) | End Time (Pacific) |
| 9:00 AM | 10:00 AM |
| 3:00 PM | 4:00 PM |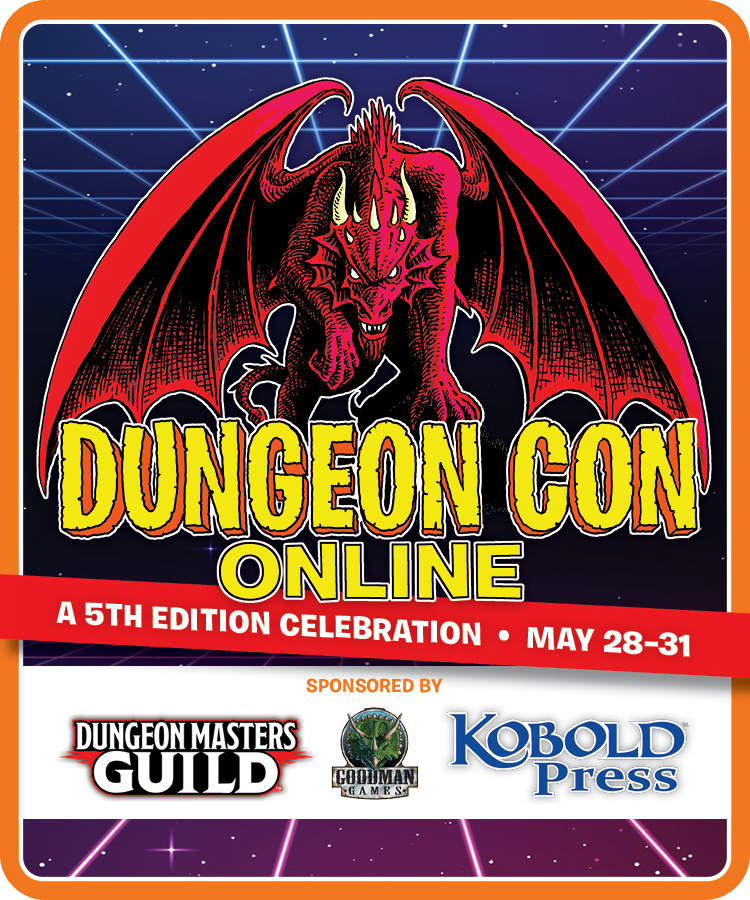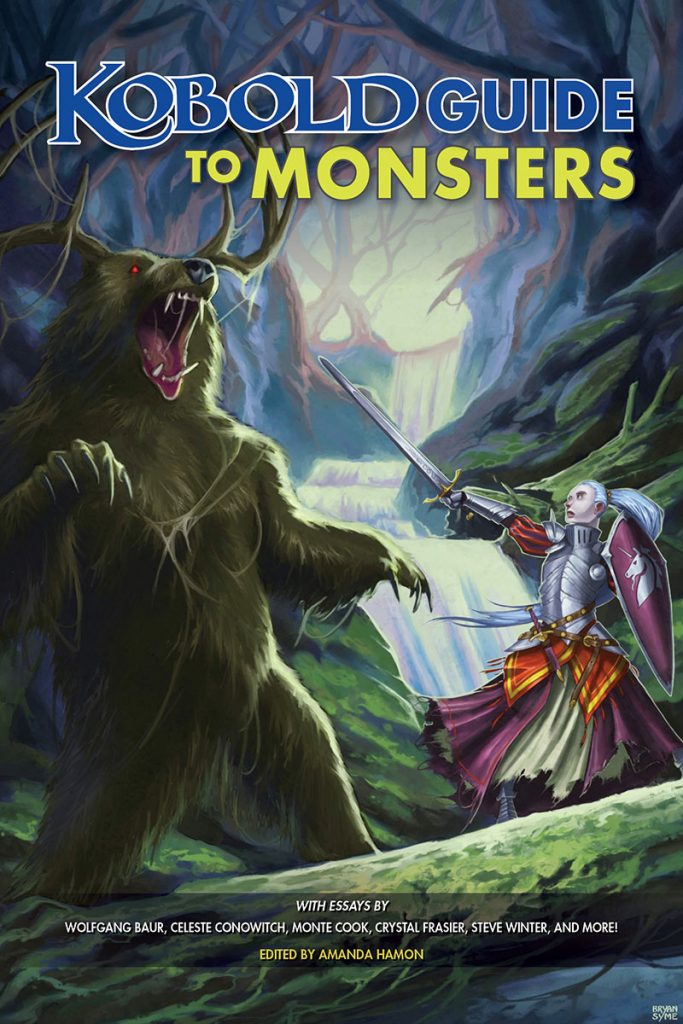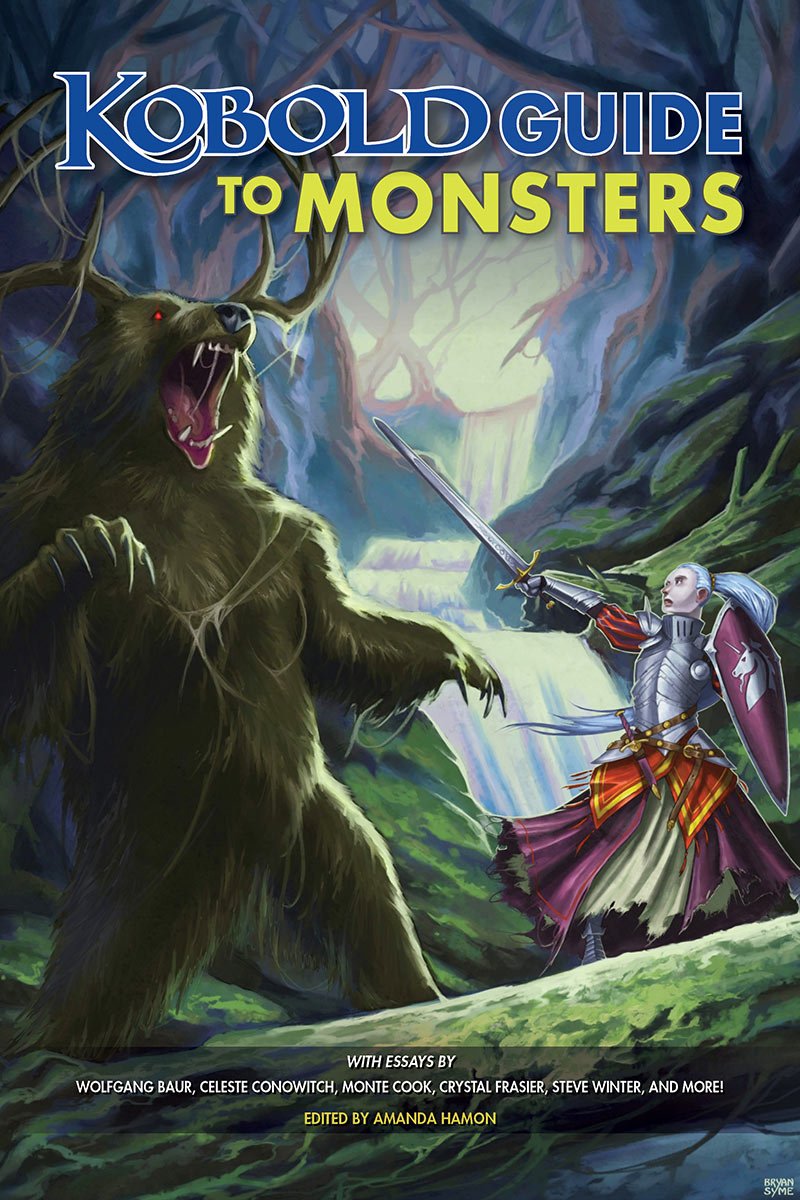 New: Kobold Guide to Monsters
We are thrilled to announce our newest title, Kobold Guide to Monsters! Learn to design monsters from seasoned pros! RPG luminaries Monte Cook, Wolfgang Baur, Shanna Germain, Mike "SlyFlourish" Shea, Vee Mus'e, and others discuss how to design monsters based on mythology, literature, or pop culture; how to balance a monster's flavor with functionality; how to reskin monsters for any genre of campaign; how to make friends with even the most snarling beasts; how to tell a story with an encounter; how to best pace an encounter, and much more. Confidently add some of that distinct homebrew flair into your games with Kobold Guide to Monsters.
Sale!
Just for you, we're offering some of our most popular titles with a 20% off discount! Sink your teeth into our monster compendiums and adventure modules. Use the coupon code DUNGEONCON2021 at checkout on any of the below products to apply your discount. Visit the Kobold Press store directly if you experience difficulties checking out from within the Dungeoncon experience.

These poker-sized cards feature every spell from Deep Magic, ready for easy transport and reference wherever your adventures may take you.
More than 1,400 spell cards in all!