Gifts From Us to You on the 15th Anniversary of Kobold Press!

Come celebrate 15 years of trapsmithing, RPGs, and artisanal kazoo manufacturing! Yes, Kobold Press hits the big "one-five" and we're unleashing a 20% OFF sale on everything—four days to pick up something old or something new! (Plus maybe cake, and then we go right back to the word mines!)
–Wolfgang Baur, Kobold Press Founder
Use the above coupon code to get 20% off your next order in the Kobold Press web store. This coupon cannot be used in combination with other coupons or on sale items and is limited to one checkout per person. The coupon expires at midnight Pacific on March 21st, so plan your celebrations accordingly!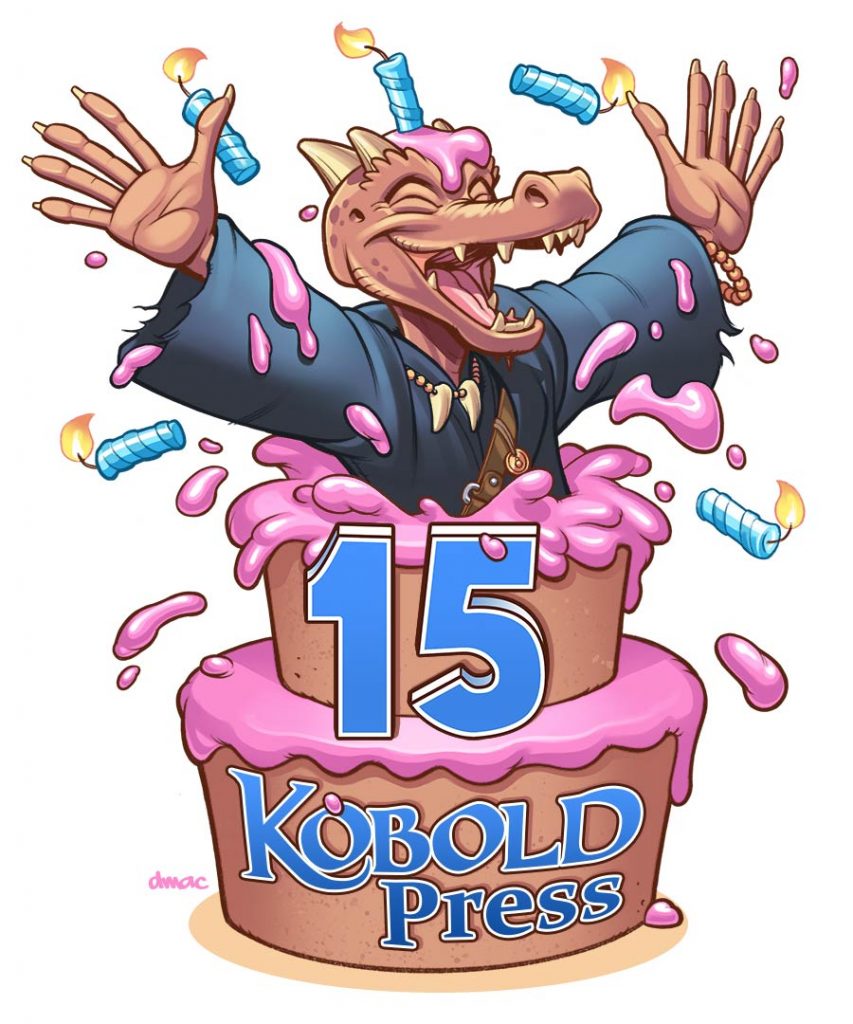 Check Out These Special Birthday Deals