Kobold Press 17th Anniversary Sale
Kobold Press is celebrating 17 years in the Warrens! As a special thanks to everyone that has supported us over the years, we're gift-wrapping some of our favorite titles from the past. For 17 days in March, we'll release special offers, discounts, and freebie PDFs. If you can't wait to get your Kobold claws on our daily deals, grab our Historic Kobold Press Bundle.
Check back regularly because every deal is available for a limited time and while supplies last.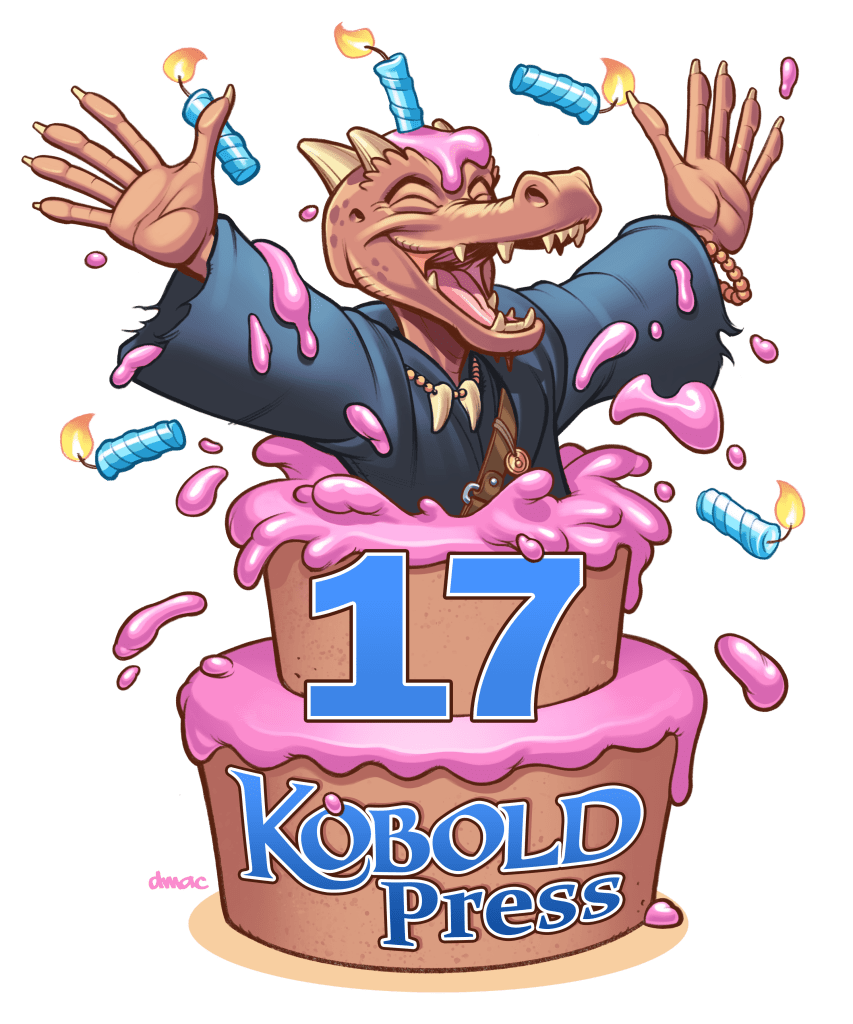 Current Deals
No scheduled sales at this time.
Historic Birthday Bundle – 65% Off!
Kobold turns 17 this year, which means: time for presents! We want to share some of our favorite oldie but goodies with you! This bundle includes 5 PDFs at 65% off, definitely oldies but goodies.
Get 5 historic PDFs at the massively reasonable price of $15.99!
Deal Expires