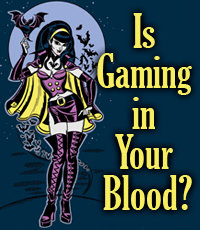 Kobold Quarterly has just been announced one of the first two recipients of a Gen Con Indy Marketing Fellowship!
To encourage and reward deeper engagement in marketing their presences at Gen Con, we are awarding marketing fellowships to carefully chosen companies that have submitted A+ level marketing plans demonstrating their preparation for attendance at Gen Con in August. Companies that are recipients of a fellowship are upgraded from a standard 100 square foot booth, to a 200 square foot endcap booth.
Congrats also to NeonCon, the other recipient!

You can read the full announcement at Gen Con Indy's facebook page. Who's ready for one incredible convention?