GenCon 2022 & Kobold Press
On 4 – 7 August, GenCon will bring hundreds of publishers, artists and vendors, as well as thousands of gaming enthusiasts to Indiana Convention Center (ICC) for the traditional annual celebration of tabletop gaming culture. The Gen Con convention is the largest event of its kind in North America, and Kobold Press will be there!
Below, we have our up-to-date schedule of panels and activities that Kobold Press will be hosting or attending. Use the table below to coordinate your schedule with ours. We look forward to meeting you!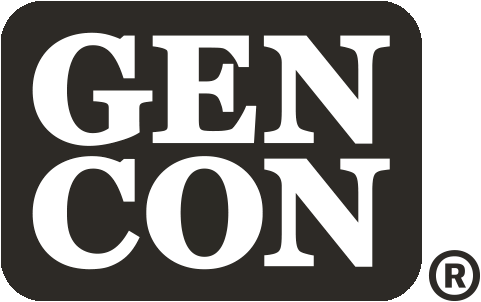 GenCon 2022 Panels
wdt_ID
TITLE
DESCRIPTION
HOST
PANELIST
LOCATION
DATE & TIME
Confirmed
1
An Hour with Wolfgang Baur
Join us for an hour with Wolfgang Baur, founder of Kobold Press. Learn about the past, present, & future of Kobold Press. Get your burning questions answered during the Q&A at the end.

(1 hour)
$0 Tickets
Dot
Wolfgang Baur
ICC : 232
05 Aug 2022 02:00 PM
2
Rebels of the Wastes (Actual Play)
Join this all-star cast for a live play using the new Gunpower classes from Kobold Press' new book, Tome of Heroes. RealmSmith will DM the adventure previewing the new Wastes of Chaos setting.

(2 Hours)
$8 tickets
GM - Jason (RealmSmith)
Gabe Hicks, Michael Sinclair, Celeste Conowitch
ICC : 101--103
06 Aug 2022 02:00 PM
3
Book of Ebon Tides (Actual Play)
Join this all-star cast for a live playthrough of The Book of Ebon Tides from Kobold Press. Expect laughs, intrigue, and adventure as they uncover the secrets of the Realm of Shadows and it's strange inhabitants.

(2 Hours)
$6 ticket
Dot
Noir Enigma, Mythematic, Eugenio Vargas, and Rockett Fox
ICC : 101--103
04 Aug 2022 10:00 PM
4
Worldbuilding 101
Building an exciting and functional world for your TTRPG games can be daunting. Join the industry's leading GMs & writers for info on creating vibrant worlds. This panel will include a Q&A at the end.

This panel is moderated by Little Red Dot, and includes Gabe Hicks & Celeste Conowitch panelists.

(1 hour)
$0
Dot
Gabe Hicks, Celeste Conowitch, Amanda Hamond, Eugenio Vargas
Crowne Plaza : Haymarket A
05 Aug 2022 04:00 PM
SOLD OUT
5
Freelancing 201: Advanced TTRPG Topics
Ever wanted to write, illustrate, or produce for your favorite tabletop RPGs? Then join our team of panelists as they break down what it takes. This panel will also include a Q&A at the end!

This panel includes moderator Little Red Dot, and panelist B Dave Walters & . Topics to cover include getting started in the industry & deep dives into best practices for submitting work and booking the gig.

(1 hour)
$0
Dot
B Dave Walters, Diana DiMacco, isFriday
ICC : 233
05 Aug 2022 10:00 AM
45 tickets
6
Hall of Heroes (TOH boutique)
One table. One room. One adventure. Join a private game with writer and designer Sarah Madsen as your GM.

Dive into Sarah Madsen's original 7th level adventure, "Among the Shades and Shadows" from the new Kobold Press release, The Book of Ebon Tides. This event is considered a VIP experience which includes a 3 hour game in a private room and a swag bag full of Kobold Press goodies. Pregenerated characters will be provided from the new Kobold Press Tome of Heroes book. Be among the first to play new character class builds, feats, and more!

(3 hour)
$36 ticket
GM - Sarah Madsen
TBA
JW : 108 : 1
05 Aug 2022 10:00 AM
SOLD OUT
7
Kickstarter & Crowdfunding 101
After 28 successful campaigns, Kobold Press has knows what it takes for a successful Kickstarter. The Kobold Press creative team breaks down what it takes & answers your questions directly.

This panel is moderated by Little Red Dot, and includes Wolfgang Baur, Victoria Rogers, Alexander Stangroom, and Meagan Maricle as panelists. They will cover tips and tricks, best practices, and what it really takes to raise funds to bring your gaming projects to come to life on Kickstarter.

(1 hour)
$0
Dot
Wolfgang Baur, Victoria Rogers, Alexander Stangroom, and Meagan Maricle
ICC : 212
07 Aug 2022 10:00 AM
55 tickets
HOST
PANELIST
LOCATION
DATE & TIME
GenCon 2022 Games
| wdt_ID | Title | Description | Start Date (EDT) | Length | Location | More Details |
| --- | --- | --- | --- | --- | --- | --- |
| 1 | Midgard: Last Gasp | Can you survive in a sealed tomb before the air runs out, or will it be your last gasp? | 04 Aug 2022 09:00 AM | 4 hours | JW : Grand Ballroom 3 : 1--9 | |
| 2 | Midgard: Blood of a Fallen Star | Dwarven raiders with rotted brains attack their neighbors, their friends, even their own families. Find the source and stop it! | 04 Aug 2022 02:00 PM | 4 hours | JW : Grand Ballroom 3 : 1--11 | |
| 3 | Midgard: Three Little Pigs | The Day of Pigs in Per-Bastet has turned sour for Omar-bac-Maheem - his three daughters have been transformed into pigs! He needs help before they're turned into bacon. | 04 Aug 2022 07:00 PM | 4 hours | JW : Grand Ballroom 3 : 1--11 | |
| 4 | Midgard: Wrath of the Bramble King | The Weft of Shadows incited nearby children of the briar to wrest the Bramble King's crown from his head while he slept. Now his minions search for it! | 05 Aug 2022 01:00 PM | 4 hours | JW : Grand Ballroom 3 : 1--12 | |
| 5 | Midgard: The Night Messengers | Will you be able to deliver a valuable package in time while navigating the treacherous shadow roads? | 05 Aug 2022 02:00 PM | 4 hours | JW : Grand Ballroom 3 : 1--10 | |
| 6 | Midgard: The House of Reciprocities | Bearfolk druid and leader, Urshaka, has had her memories stolen by a mysterious person who goes by the name of The Ticktock Man. | 05 Aug 2022 07:00 PM | 4 hours | JW : Grand Ballroom 3 : 1--9 | |
| 7 | Midgard: Blood of a Fallen Star | Dwarven raiders with rotted brains attack their neighbors, their friends, even their own families. Find the source and stop it! | 06 Aug 2022 09:00 AM | 4 hours | JW : Grand Ballroom 3 : 1--11 | |
| 8 | Midgard: The Night Messengers | Will you be able to deliver a valuable package in time while navigating the treacherous shadow roads? | 06 Aug 2022 02:00 PM | 4 hours | JW : Grand Ballroom 3 : 1--9 | |
| 9 | Midgard: Wrath of the Bramble King | The Weft of Shadows incited nearby children of the briar to wrest the Bramble King's crown from his head while he slept. Now his minions search for it! | 06 Aug 2022 07:00 PM | 4 hours | JW : Grand Ballroom 3 : 1--8 | |
| 10 | Midgard: The House of Reciprocities | Bearfolk druid and leader, Urshaka, has had her memories stolen by a mysterious person who goes by the name of The Ticktock Man. | 07 Aug 2022 02:00 PM | 4 hours | JW : Grand Ballroom 3 : 1--10 | |